MOUNTAIN BIKE IN TUSCANY
Guided mountain Bike tours for everyone
DISCOVER THE ETRUSCAN COAST BY MOUNTAIN BIKE
If you're after a holiday destination offering sport and nature, then Poggio all'Agnello is the perfect location.
The resort is immersed in the nature of the Tuscan countryside, just a few km from the Etruscan Coast and numerous mountain bike trails start from here. The trails offer all levels of difficulty, to discover the stunning landscapes of this area.
Together with our certified MTB Tuscany Bike guides, enjoy the thrill of the adventure in safe hands.
Plus you can use all the sports facilities at the resort, relax poolside or rest in our comfortable, fully-equipped accommodation.
"RIDE AND CHILL"

POGGIO ALL'AGNELLO + TUSCANY BIKE
OFFICIAL TEST CENTER SANTA CRUZ
Want to try a Santa Cruz Mountain bike? Ask us how to do it!
Poggio PumpTrack
Born and conceived in collaboration with Tuscany Bike
You will be free to test our Pumptrack located just inside the Resort. What if you don't have the right bicycle? The protective gears? Don't worry, you can rent everything right away!/p>
RENT MOUNTAIN BIKE AND ELECTRIC MTB
You can rent traditional mountain bikes and E-bikes of the latest generation. You can choose between different sizes and types and if you are a beginner don't worry! We will guide you to the choice.
ELECTRIC MTB AND MOUNTAIN BIKE TOURS
Discover the Etruscan coast by Mountain Bike. Guided mountain Bike tours for everyone
Guided tours for any kind of biker and with different levels of difficulty. Discover unknown paths and new landscapes in the splendid setting of the Etruscan coast with a different Tour each day of the week. Are you a beginner? Are you traveling with your family? No problem, every tour will be adapted to our customers' needs.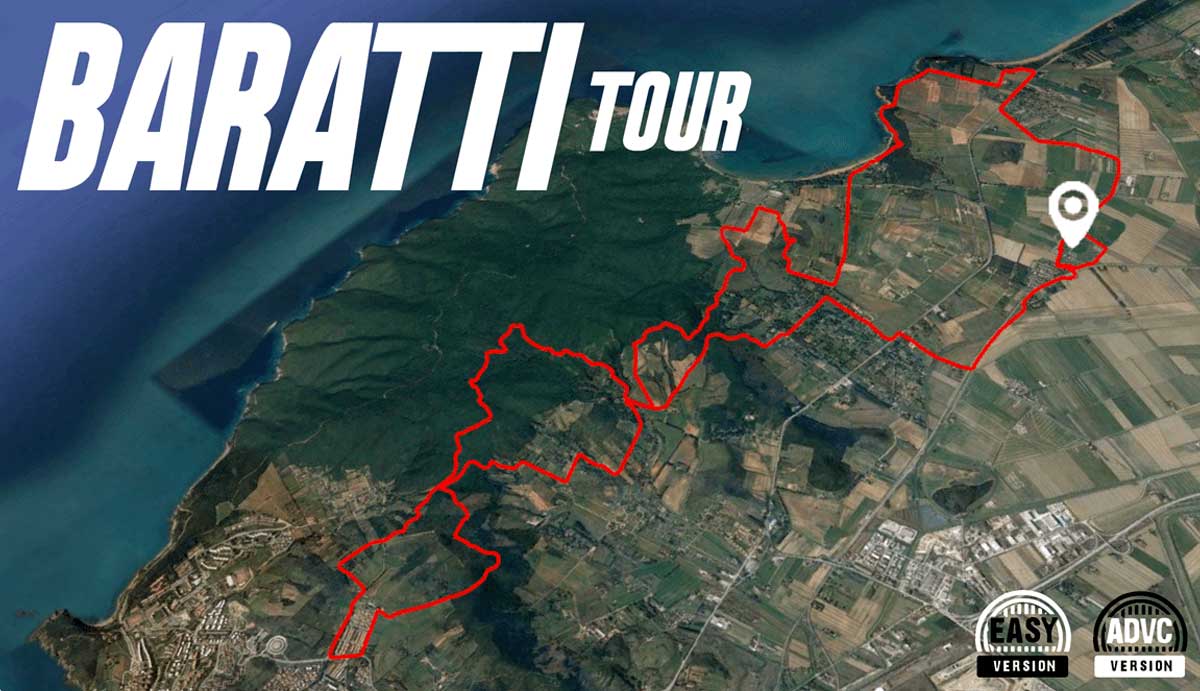 Baratti Tour
Tour suitable for everyone to explore the beautiful area of the Gulf of Baratti. A relaxing tour suited even to the less experienced so that they can be at ease and develop more confidence with the bike.
Promontory Enduro Tour
This is definitely one of the most characteristic and technical tours offered, perfect for those who already practice this sport.
This is a great single track route in the forested part of the promontory of Piombino.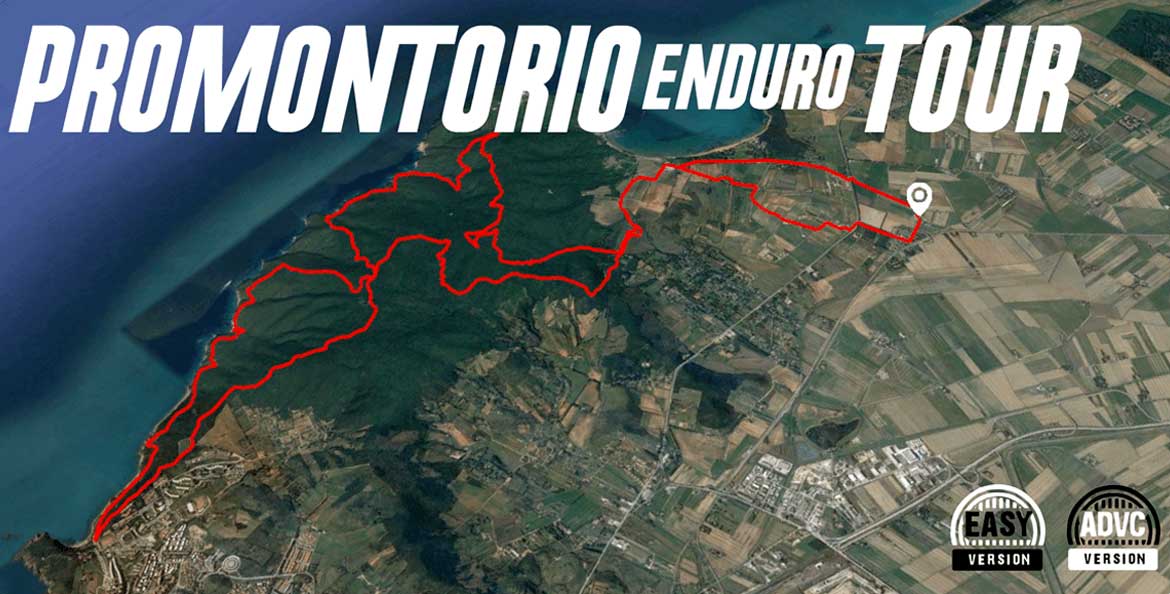 Campiglia Tour
This is one of two long tours that we offer.
We will cross through the countryside of the Val di Cornia Campiglia Marittima to reach the medieval village where you can taste typical Tuscan food and wine.
Etruria Tour
One of the most touristic routes, it takes place mainly on country roads from which you can explore the area of Val di Cornia and its most important city, Piombino.
Total distance:
36.72 km
Max elevation:
271 m
Total climbing:
932 m
Download
Total distance:
44.75 km
Max elevation:
275 m
Total climbing:
739 m
Download
Total distance:
14.45 km
Max elevation:
253 m
Total climbing:
520 m
Download
Total distance:
18 km
Max elevation:
257 m
Total climbing:
600 m
Download
SHUTTLE SERVICE
Our van equipped with a bike trolley is always available for you to practice downhill, eight seats available, you can book your shuttle for 1/2 day or 1 full day, we will take you to the nearby town of Tirli 30 minutes away from Tuscany-bike, here you will find the best enduro trail downhill in the area.
MOUNTAIN BIKE TRAINING COURSES
Mountain Bike Riding technique courses.
We offer you the chance to learn and build mountain biking skills; we will cover the basic aspects such as posture, curves, and braking, up to more advanced techniques such as the bunny hop and other variants of jumping, the wheelie, nose press and other skills.
In the afternoon, after a nice ride and a good lunch, you can go over the techniques practiced in the morning in the company of your instructor, who will follow you throughout your course.
Professionals holding a certificate issued by the national academy of mountain biking, certifying their suitability for this type of work, will personally ensure the success of your stay for the duration of the tour, with the same care with which they organized and prepared the bike routes we will ride together.